Amazing Announcement
Thailand Festival is an annual event organized by Thailand Tourism. For the first time, this
year it was held online. On March 15th, the director of the Tourism Authority
Thailand revealed that the festival will be featuring an amazing pair, Singto Prachaya and
Krist Perawat.

Amazing Thailand Festival Online Osaka 2021 was a collaboration between Royal Thailand
Consulate-General, Osaka Office and Tourism Authority of Thai, Osaka Office which
included not only promoting tourism and Muay Thai but also having two handsome men,
Krist-Singto, to promote a few tourist spots as well.

The online festival was aired via Thailand Tourism Authority Official YouTube Channel
Amazing Thailand JP and Thai Festival Osaka Official FB Page Thaifestival Osaka Official
on 16th May 2021 at 1200H (GMT +7).
Amazing Moments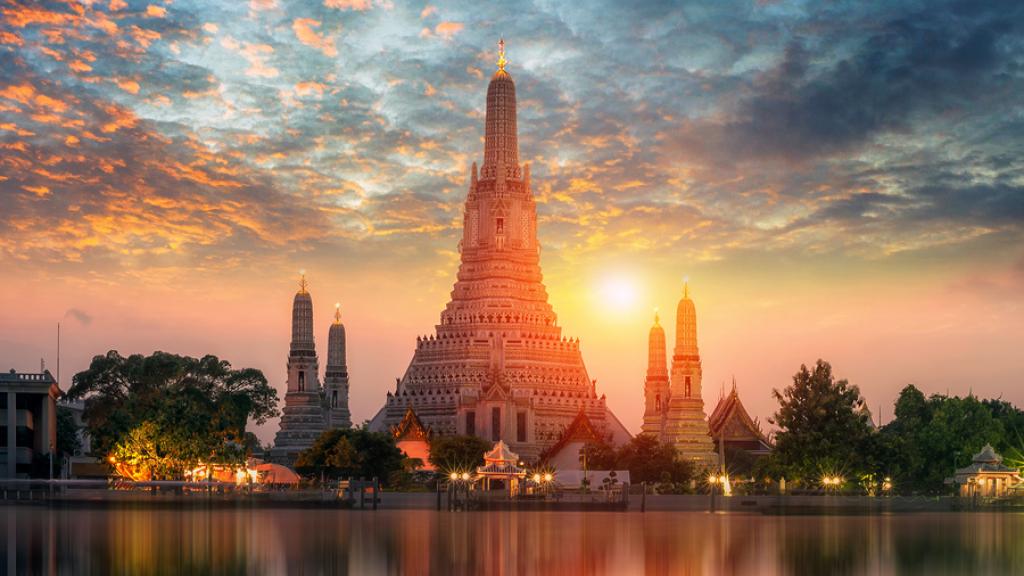 The MC of the day was Miss Aki Yamaguchi, who converse very well in Thai language. The
live session began by showing a VTR of Happy Moment with KristSingto. The introduction
showed that the boys were at Rama Bridge. This bridge is not only one of the landmarks in
Thailand but it is one of many great memories that is significant in SOTUS the Series. In this
VTR, we could see the boys were visiting a few beautiful places and attractions in Thailand.
These were including Wat Arun, Supanniga Eating Room, a restaurant by Khunyai Tha Tien
nearby Wat Arun, and Make Me Mango Cafe to have their dessert. After having their
dessert, the boys had a Tuk-tuk ride to their next destination, Mahanakhon Sky Walk.
Watching the boys visiting those places made many fans express their wish to visit the
places after the pandemic is over.
Amazing Games
The show continues with the boys playing games. The first game was a game about Sotus
whereby Sotus related questions were given and the boys were to choose their answer from
the given pictures. Next game was guessing the words game and fans were having so much
fun watching the boys playing. This game was played where one of them showed the other a
word and he needed to describe the word so the one holding the word could guess it.
Besides the games, they were also doing a giveaway. The prize for lucky fans is KISSING 3
Closer The Official Photobook of KristSingto.
Amazing Performance
To comply with the new SOP by the Thailand government, the originally planned performance
for Amazing Thailand, OSAKA Live had to be improvised. Krist Perawat and Singto
Prachaya served the fans with one song each and both were performed separately and were
recorded prior to the live. This situation didn't stop the boys from giving us one casual and
relaxed performance. Singto sang "Let Love Appear" while Krist Perawat sang "The Door,
The Weather and A Good Day". With soothing performances by KristSingto, the live show
ended after roughly an hour.
Krist-Singto Live cut was released on 24th of May on Amazing Thailand JP Youtube Channel